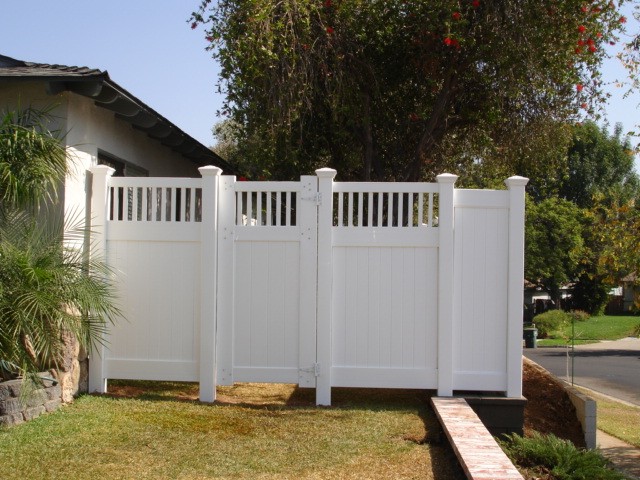 What are the things that you want in a new vinyl fencing? You want it to be strong. Vinyl fencing is four times stronger than wood, in addition it is flexible, and will move under stress instead of breaking. Vinyl fencing will not shrink or warp. Vinyl fencing is impervious to wood destroying insects and dry rot. A vinyl fence never needs painting or staining, it will not change color from exposure to sunlight and chemicals in your water. Vinyl fencing is good looking. Ever notice how wood fences have an ugly side. One side of a typical wood fence is the rail side, if this is the side you look at every day you know what we mean. Vinyl fencing looks the same from both sides; we call it the good neighbor fence, because, everyone is happy with the way it looks. Show us a wood fence that is more than a few months old, that isn't decorated with a full compliment of rusty nails or screws. And, if it's privacy you are looking for, there's nothing private about a wood fence with huge spaces between the slats.
Click Any Picture To Enlarge And Get Picture Number
For faster service or technical questions please call Rich @ 714-553-9313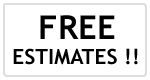 Send email now for a free estimate.
Landscaping
Custom Conctrete
Masonry Contractor
Serving

Anaheim
Orange
Villa Park
Yorba Linda,
Irvine
Santa Ana
Newport Beach
Costa Mesa
El Toro
Laguna Niguel
Laguna Beach
Huntington Beach
Garden Grove
Mission Viejo

Brea
Westminster
Fullerton
Aliso Viejo
Mission Viejo
Buena Park
La Habra
Lake Forest
Stanton
Rancho Santa Margarita
Orange County, California